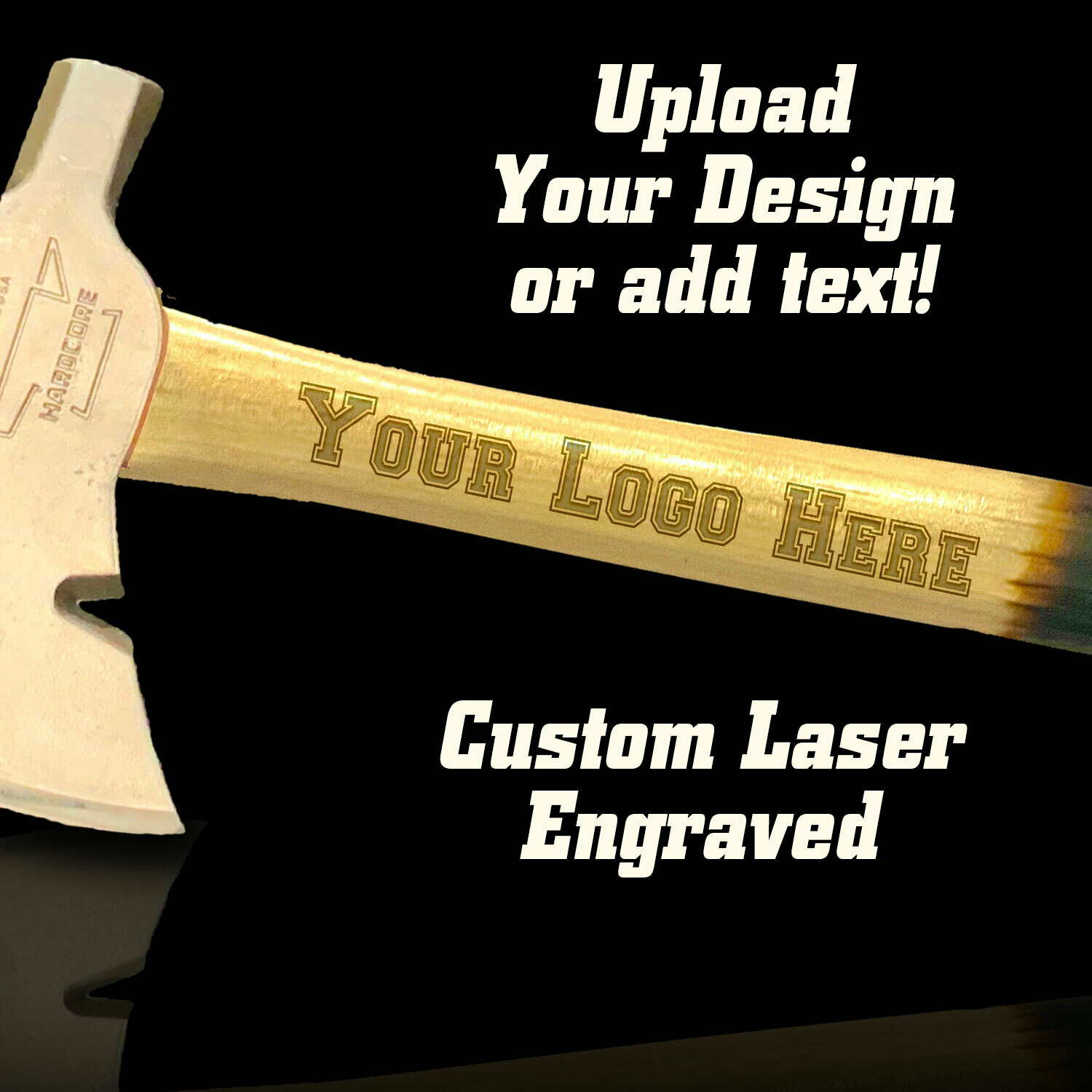 Custom Engraved Hammer or Hatchet
SKU CUST
Product Details
Customize a hammer or hatchet with an engraved design on the handle! Add your own logo or text in your choice of font to one of our hammers or hatchets.

Please allow an additional 7-10 days for processing time.

Contact support@hardcorehammers.com with any questions before placing your order.
*No returns on custom engraved items. Once the order is placed, we cannot make any changes to the engraving, the product, or the color finish selected. Our Zombie style is not available for individual engraving.
Bulk orders - *For orders of 10 or more custom items, please visit our Co-Branding page. Bulk co-branded custom orders (10+) will be eligible for bulk pricing.

*Due to the volume of custom orders, we cannot provide a mockup before engraving individual orders. Mockups can only be provided for orders of 10 or more.
---
Logo Upload Requirements:

*Logos must be pdf files only.* We CAN'T accept png, jpg.
Black and white or grayscale logos only. Some color logos do not work well with the laser engraver.
Submit only hi-resolution or vector images.
Contact our Customer Service at support@hardcorehammers.com if you are unsure if your logo will work.
Text Engraving Tips:
• If your text is rather long, we may need to contact you about adjusting the text to multiple lines. Please look for an email, or contact us before the order at support@hardcorehammers.com if you have any questions.

• If you've selected 2 sided engraving, enter your text in this format: (1) Example Text front (2) Example Text back.
Font Choices:
Please select the font type you would like. To see your exact text in the font, you can use the links below, select "Test Drive," and type your text.

Custom Tire Thumpers are available here.
Save this product for later